History
Our History
Founded in 1971 as a warehouse of the Coca-Cola franchise Refrescos Ipiranga, the company became a factory in 1976 and it is until today the only Coca-Cola industry in the interior region of Minas Gerais' state. Since 1987, Uberlândia Refrescos has been under the management of the visionary CEO Alexandre Biagi, that is a reference in the national scene thanks to his dedication with sustainable practices and human development. Learn more about history:
1976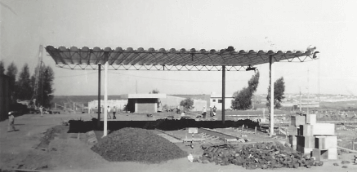 The increasing sales and the perception of a promising market made it possible for Maurílio Biagi to establish a factory in Uberlândia as a subsidiary of Refrescos Ipiranga.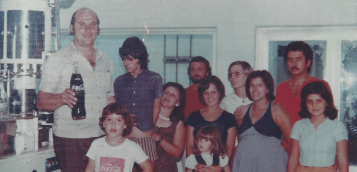 The first bottle of Coca-Cola produced in the factory.
1976
1976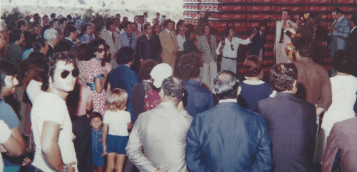 Factor opening ceremony.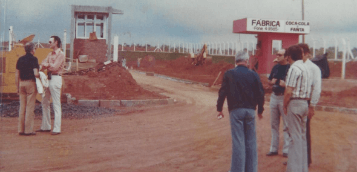 The president of the Coca-Cola Company with Maurílio Biagi at the construction site.
1976
1976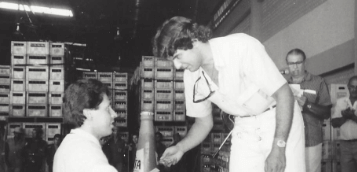 Alexandre Biagi at the beginning of his role as CEO of Uberlândia Refrescos.
Born in November 4th, 1958, in the city of Ribeirão Preto, São Paulo state, Alexandre Lacerda Biagi (ALB) is a brazilian entrepreneur with a business mindset and an extensive internacional livingness. His primary education in Brazil was at Santa Úrsula, Guimarães Rosa and Vita et Pax elementary schools and at Santo Inácio and Nova Friburgo high schools. After that he moved to the USA where he collects experiences at Phillips Academy prep school and also Harvard, MIT and Yale University, and filmmaking courses in Los Angeles, wich made him build a solid career in business and entrepreneurship.
He holds with great value his family origins and parents' history. Famous for his visionary ideas, is a great enthusiast of visual arts, literature and culture in general and is always searching for new businesses in technology and digital innovation. He is always up to date with market movements and likes to be present in his clients daily routines. ALB is also an environmental activist with many projects regarding water, energy and solid waste. Among his ventures are Uberlândia Refrescos – a Coca-Cola manufacturer – and agrobusiness companies, like Alebisa Empreendimentos.
His other fiel of business is with people's socio-environmental development. In 2009 he founded the Alexa Institute, that is the fulfilment of his hild dream. The project is a dream come true for Biagi and it works with kids and teenagers from ages 6 to 16. It aims to integrate education, culture and environmental care to improve their consciousness and social responsibility. The Institute is also a partner in the preservation of the Pau Furado State Park, located between the cities of Uberlândia and Araguari.
ALB's and Uberlândia Refrescos' paths crossed right at the beggining of the endeavor, in 1971. In 1987, he was named Chief Executive Officer/Chairman (CEO) and now the company is a reference in integrated management. His work values are based in ethics, transparency and always thinking about people and the environment first. He believes that every transformation is solid because it comes from the inside out, from the inside of the departments of the company through the end of the work chain.
Under his supervision, quality, environmet, food safety and safety and labor health combine proceedings, processes and practices to achieve the company goals, making sure it its certified in every official regulations like iso 9001, iso 14001, fssc 22000 and ohsas 18001 and going foward with the consolidation of the The Coca-Cola Company's QSE Culture (Quality, Safety and Environment).
Uberlândia Refrescos' high degree of management maturity is a direct result of more than 30 years of work from the CEO, that day after day makes sure to develop trust and motivation in its employees, working to maintain the company as an exceptional workplace with high talent retention.
All of the efforts lead to many acknowledgements and awards like the Coca-Cola Brasil Quality, Mineiro Award of Quality, Quality Award from the International Quality Company, Compliance Brasil from Verde Ghaia, Best Companies to Work from Great Pleace To Work (GPTW) and Você S/A magazine. There are also certifications like LEED Platinum and LEED Net Zero from the Green Building Council Brasil and Zero Energy from the United States Green Building Council that certifies nationally and internationally sustainable buildings.
Through his personal actions and with his role at Uberlândia Refrescos, Alexandre Biagi aspire to help reduce Brazil's social inequality with projects and opportuninites that can transform people's lives, based on his father lesson that we must believe in men's capacity. For him, seeing a better world is not an ideal dream, but an achievable reality build day by day, with a lot of commitment. "Together we are stronger!".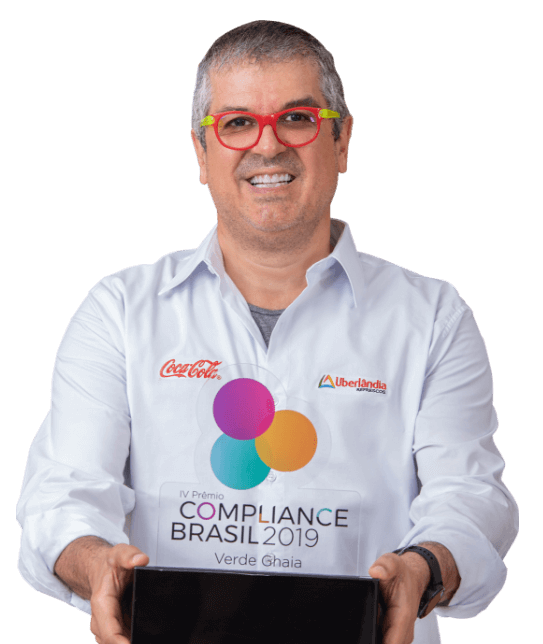 Ver um mundo melhor não é um sonho ideal, e sim uma realidade possível, construída diariamente, com muito trabalho.
Alexandre Biagi, CEO